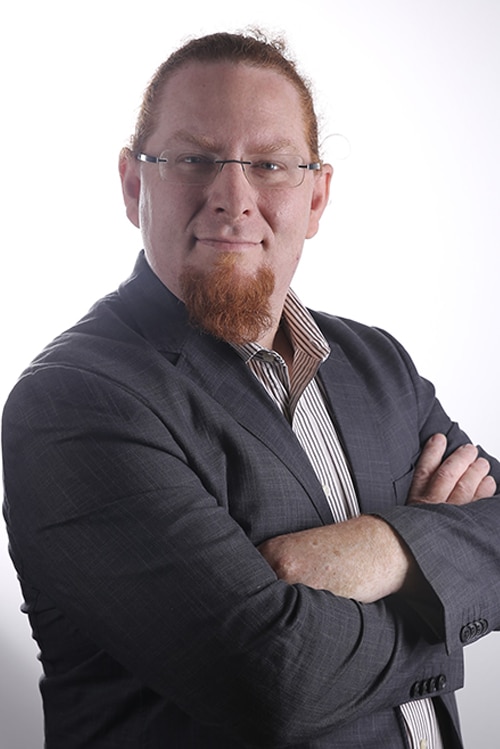 Cedric Puddy is the technical lead for the Pund-IT team. Cedric is an entrepreneur with a breadth (and depth) of technical experience and know-how combined with a love of all things techie. He brings extensive experience in designing and supporting systems for companies of all sizes and in a wide variety of industries: from semiconductors to restaurants. Cedric is responsible for ensuring the quality of Pund-ITs services, and overseeing the technology ecosystem that Pund-IT supports.
Cedric has the invaluable ability to translate a client's goal into actionable technology strategy. He excels at articulating concepts and educating clients, so they can make empowered and informed business decisions.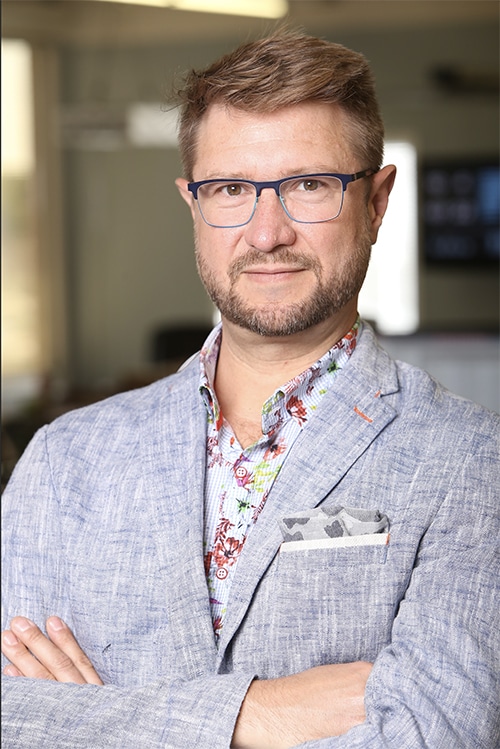 Kevin is business and sales lead for the Pund-IT team. Kevin is a former Fortune 500 CIO, Director of Managed Services and Director of Education of the SSG/Global (now Infor) User Group in the USA. In addition to his day job, Kevin is a world traveller, lover of SCUBA, and avid sailor.
His work experience includes designing, sourcing and implementing full EDI/ERP/HR IT strategy and systems for a 30-location North American manufacturing firm; creating a new IT Services division and taking it into-the-black within 18 months; and supporting not-for-profit, financial, healthcare, manufacturing and digital media organisations. Kevin is also a founding member of EO – Entrepreneurs' Organisation SWO Chapter and actively involved in various community-based organisations.
Rosita is the glue that holds this rocket ship together. As office manager, she does our bookkeeping, office administration, recruiting, financial reporting, and (yes you guessed it) she keeps us all organized! Rosita has more than nine years experience in customer service, nine years experience in data entry and five years in office management.
Through her professional and educational career, Rosita has developed a passion for numbers and is working hard to expand her expertise in the various areas of accounting to obtain her CPA designation.
Piotr's background in information technology gives him a sophisticated grasp on even the most complex aspects of technology. His real passion is demonstrated in applying this knowledge to OS virtualization and system administration.
After studying network engineering at triOS college, and graduating in the top of class with an A+ and Net+ certification, Piotr found his calling in technology and never looked back. He loves to keep up with the current changes in technology by reading blogs and experimenting with new technologies.
Senior Network Analyst and Client Support Consultant
Wayne has 15 years of experience in Linux administration, networking, Microsoft technologies, virtualization, and much more. He has an insatiable hunger for information and loves the challenge of learning something new. Everything in Wayne's life revolves around technology; from building and racing high-speed drones to advanced video editing and event organization.